Cleaning agent BreaSAFE CLEANER for nanofibrous membrane BreaSAFE® NnF MBRANE which is the most important component of respirators, masks and filter pads of the BreaSAFE® brand
consists of 60 % isopropylalcohol, 40 % water
removes microorganisms and almost immediately evaporizes from the surface
cleaning agent ensuring long-term use of BreaSAFE® protective products
What is BreaSAFE CLEANER intended for?
Our products from nanofibrous membrane BreaSAFE® NnF MBRANE can be used repeatedly. One mask, respirator or filter for pocket masks can be used for up to a few days or even weeks. But it is necessary to take a proper care of them and regularly remove viruses and bacteria from their surface. We have prepared a cleaning agent for the nanofibrous membrane in order to make sure our products will always protect you.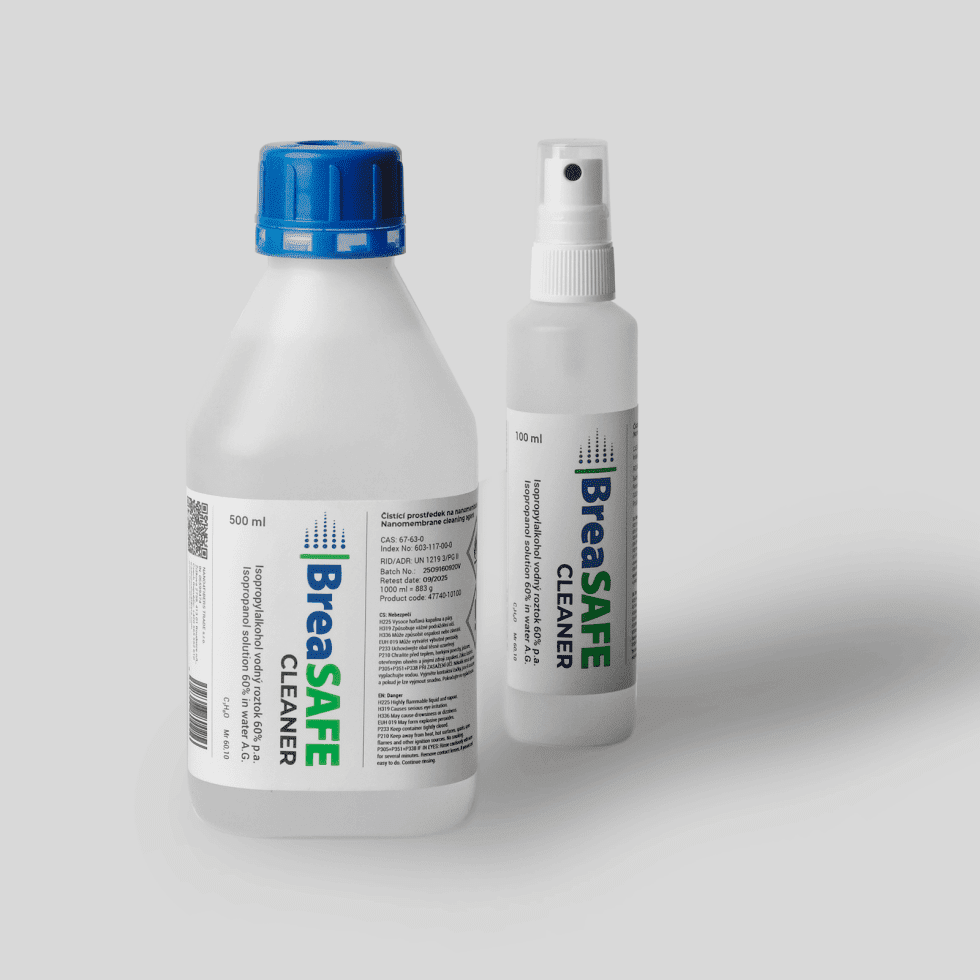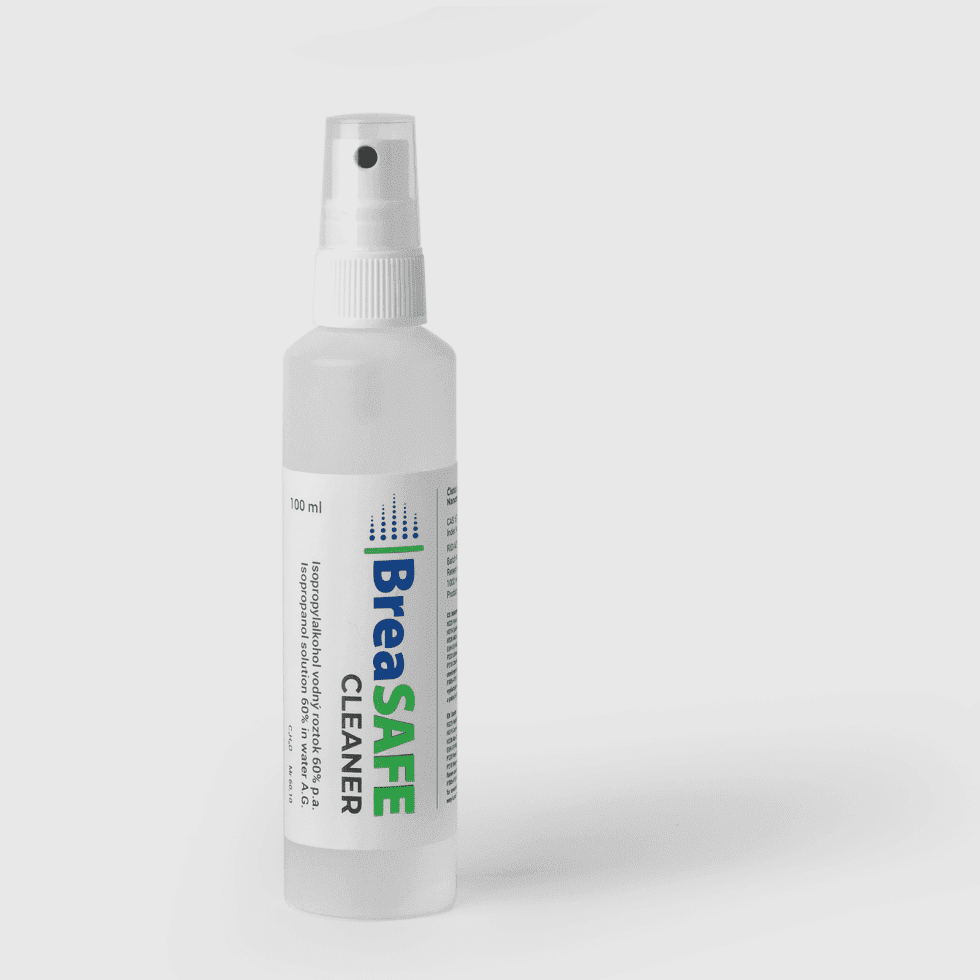 HOW TO USE BreaSAFE CLEANER CORRECTLY?
Apply BreaSAFE CLEANER with a sprayer on both sides of the product you want to clean. Make sure you apply the cleaning agent evenly to the whole surface on either side. Let the treated product dry well.
WARNING:
Keep out of children's reach!
I WANT TO INQUIRE LARGER QUANTITY OF THE BreaSAFE CLEANER PRODUCT
If you request larger quantity of our products for regular purchase or wholesale distribution, please fill out and submit the B2B form below and we will contact you.
Due to a limited production capacity and enormous demand for our products, we would like you to provide additional information in order to be able to prioritize your wishes and requests.