BreaSAFE® PRODUCTS
NANOFIBER-BASED, ANTIMICROBIAL
REUSABLE, NON-VALVE RESPIRATORS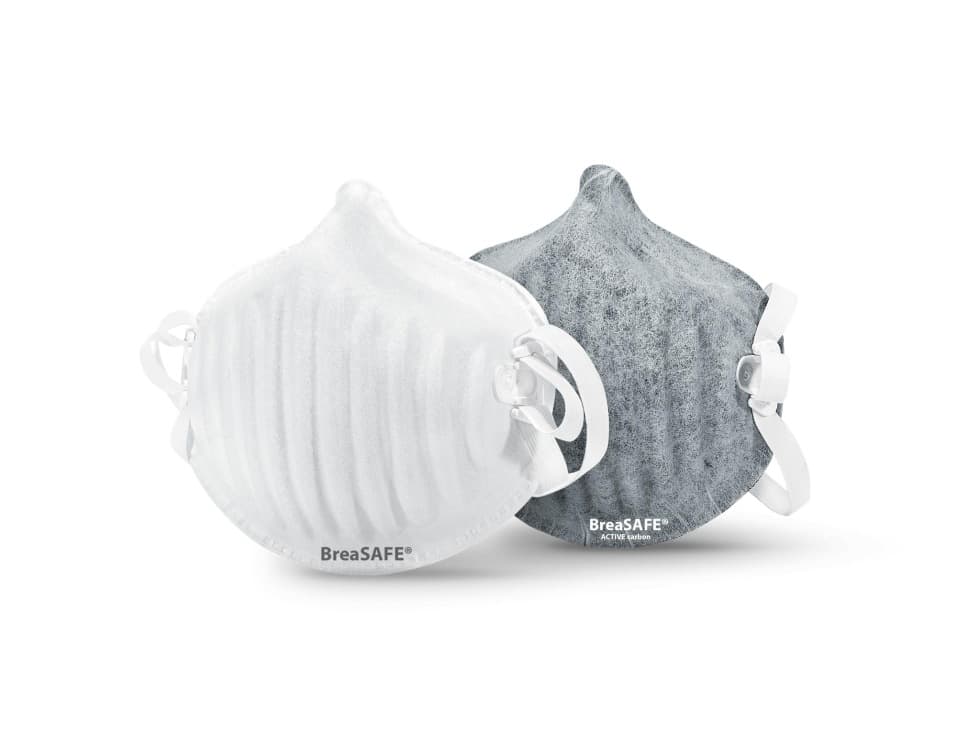 We have developed a unique non-valved, antimicrobial, nanofiber-based respirator in close collaboration with professionals from the chemical and army industry.
04/2020 TYPE BreaSAFE® ANTI-COVID-19 IS CERTIFIED BY THE OCCUPATIONAL SAFETY RESEARCH INSTITUTE ACCORDING TO THE LATEST EU LEGISLATION: Covid - 19, PPE-R/02.075 version 1
ABOUT
BreaSAFE® RESPIRATORS
BreaSAFE® respirators are made of a unique nanofiber membrane. Their ultralight construction allows comfortable and long usage. Active silver enables distinctive and highly effective antimicrobial features to prevent viruses and bacteria growth. The absence of breathing valve enables BreaSAFE® respirators to safely protect both the user and their surrounding. Thanks to carefully selected components, the respirator can be sterilized, thus extended life and safe wear is guaranteed over several days (up to two weeks depending on wearing conditions and a proper care).
All this makes it an absolutely unique products on the market with excellent quality-performance-price comparison.
UNIQUE FEATURES
SAFE FOR USER: Nanofiber membrane protects the user against COVID-19
SAFE FOR SURROUNDING: Absence of breathing valve ensures protection of the user as well as people around
ANTIMICROBIAL: Thanks to active silver all microbiomes are effectively eliminated
REUSABLE: When used properly, can be worn over several days
COMFORTABLE: Anatomical design with hypoallergenic technology, no glue or bonding agents
BREATHABLE: Easy and safe breathing (240 cm2 breathing area)
ULTRALIGHT WEIGHT: Only 16 g
FITTING: Excellent fit factor (sealing ability of the mask)
EASY CARE: Can be disinfected and sterilized by professionals as well as home users
ANTI-ODOR: Active silver eliminates odors and provides protection even when the respirator is wet
BreaSAFE® ANTI-COVID-19 / FFP2
filtrating half-mask
BreaSAFE® ANTI-COVID-19 respirator has been developed as a protection against the SARS-CoV-2 virus. If you use the respirator for this reason, you can safely wear it for several days (approx. 1 to 2 weeks, according to the environment, activity and proper care). The individual components have been carefully selected in order to enable disinfection of the respirator. Testing did not include the test of dust contamination (DRB 4/15 dolomite dust). Therefore, the respirator can be used as a Personal protective aid (e.g. for industrial usage) for a time equivalent to one work shift (NR marking). The respirator cannot be cleaned from dust contamination.
Testing performed by renowned institutions such as Nelson Laboratories USA (as one of a few laboratories worldwide measuring viral filtrating efficiency VFE) or the Faculty of Science of Jan Evangelista Purkyně University (testing of antibacterial effects) proved that by adding active silver we have achieved significant and long-lasting antimicrobial properties with high effectiveness in fight against microorganisms (e.g. SARS-CoV-2).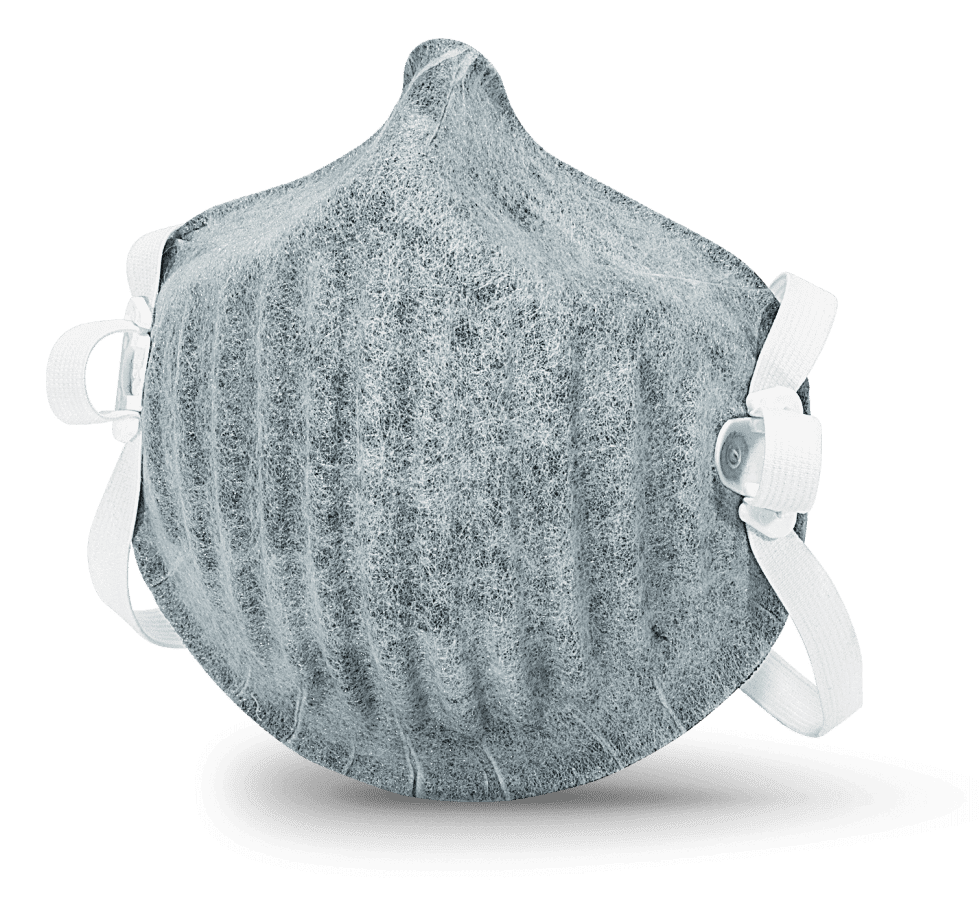 NOT AVAILABLE
BreaSAFE®
ACTIVE CARBON FFP3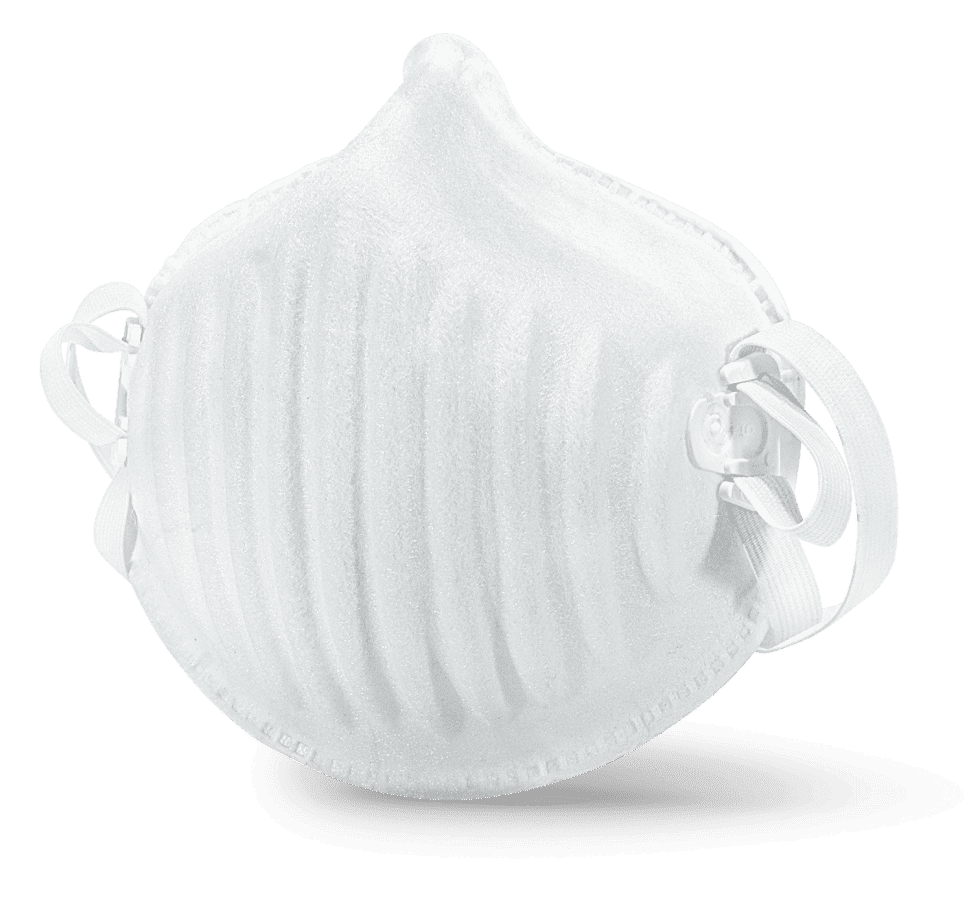 NOT AVAILABLE
BreaSAFE®
CLASSIC
FFP3
I WANT TO INQUIRE LARGER QUANTITIES OF
BreaSAFE® PRODUCTS
If you are interested in a larger quantity of our products, regular purchase of goods or wholesale, please contact us.
Due to limited production capacities and enormous demand for our products, we ask you to fill in additional information so that we can better prioritize your wishes and requests.