BreaSAFE® RESPIRATORS
BreaSAFE® respirators are made of a unique nanofiber membrane. Their ultralight construction allows comfortable and long usage. Active silver enables distinctive and highly effective antimicrobial features to prevent viruses and bacteria growth. The absence of breathing valve enables BreaSAFE® respirators to safely protect both the user and their surrounding. Thanks to carefully selected components, the respirator can be sterilized, thus extended life and safe wear is guaranteed over several days (up to two weeks depending on wearing conditions and a proper care).
Respirator BreaSAFE® ANTI-COVID-19 / FFP2
Is intended for protection of the user against the SARS-CoV-2 virus which causes the COVID-19 disease. In compliance with the requirements of the World Health Organization (WHO) for this particular application, the nominal protective factor given by this filtrating half-mask does not differ from the nominal protective factor FFP2 defined in EN 149: 2001 + A1: 2009.
This filtrating half-mask is not intended for general use and must not be used for other purposes than as a protective aid against COVID-19. This respirator does not protect against gases. It must not be used for protection in environments where the composition and concentration of air-borne pollutants is unknown. This respirator is designed to be reusable. It is not to be washed, and in order to minimalize the risk of possible microbial contamination, its surface areas can be treated with spray-application of a disinfectant agent after the use.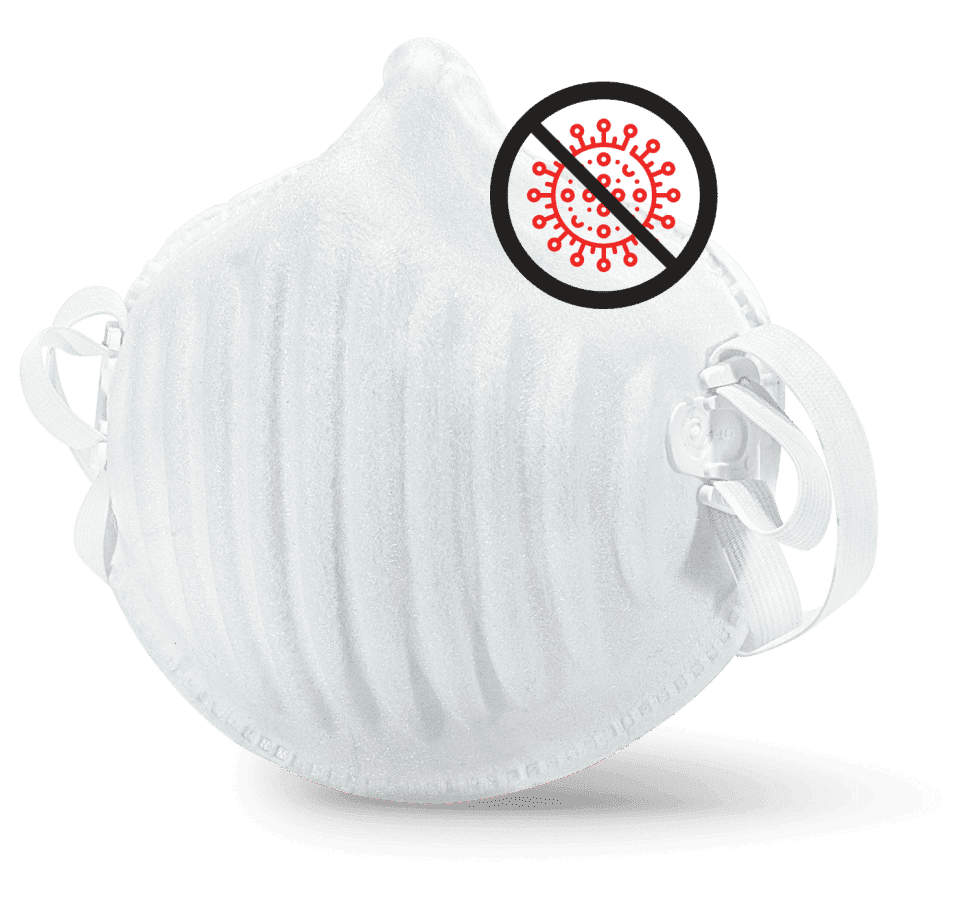 The lifetime of the respirator depends on an environment in which the user wears it and also on the activity of the user. The respirator must not be immersed in water or any other liquid.

Warning – this product in not fire-resistant and must not be used near open fire
Contacts
+420 565 552 610
info@nano4fibers.com
Please fill in the Subject field of your e-mail with "FDA + your issue".
If you discover any side-effects or have any questions about the product,
contact us through the form below: